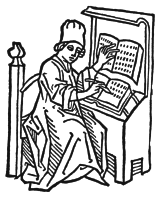 Still working the hard way? If you're editing, writing, or typesetting in Microsoft Word, our program add-ins will save you time and money and improve the editorial and typographical quality of every project. If you're working on long documents (such as books), you'll find some of our programs indispensable. Click the blue links below to find out more.
New! Editor's ToolKit Plus 2023
Editor's ToolKit Plus, the premier text-editing add-in for Microsoft Word, is used by thousands of editors all over the world. The program has been under constant development for twenty-five years, getting better with each version. But this new 2023 release takes it over the top, with tons of new features and upgrades. This comprehensive editing suite gives you the tools to take a publication from raw manuscript to finished files ready for typesetting, in a fraction of the time you'd spend doing all of that work by hand. Try it today!

Other Editing Tools
Editor's ToolKit (without the powerful "Plus" features) provides tools for detailed line editing in Microsoft Word, including the ability to show and stet revisions at the touch of a key. Quickly transpose words, transpose characters, change case, insert dashes and bullets, mark spec levels, change text to true title case, and much more.
EditTools (distinctly different from Editor's ToolKit Plus) provides powerful tools for professional editors who work on seriously long, complex documents
Cleanup Tools
FileCleaner cleans up common typographical problems in electronic manuscripts, including multiple spaces, multiple returns, spaces around dashes, improperly typed ellipses, ells used as ones, directly applied font formatting (while retaining character formatting such as italic), and much more. Many of our customers say they can't live without this program.
MegaReplacer replaces multiple text strings (characters, words, or phrases), text formatting, or styles in multiple documents. The perfect tool for achieving complete consistency in a manuscript or for cleaning up all kinds of errors in one fell swoop. Don't waste your time making the same old editorial changes over and over again. Let MegaReplacer do it for you!
ListFixer converts automatic numbers and bullets into fixed numbers and bullets—or vice versa—for lists in the active document, all open documents, or all documents in a folder. It also applies fixed numbers and bullets to selected paragraphs, so you can number lists with real numbers in a flash. If you're tearing your hair out over automatic lists, you need ListFixer!
Note Tools
NoteStripper strips embedded, automatically-numbered notes as numbered text to the end of a document (while retaining italics and other formatting), or converts text notes into embedded, automatically-numbered ones. It can also strip notes to the ends of sections (as well as the ends of documents), and it provides a variety of other tools to make working with notes a snap.
NoteLinker automatically hyperlinks note references and note text in Microsoft Word.
Indexing Tools
DEXembed embeds entries from indexes created in SKY Index, CINDEX, or MACREX.
IndexDeconstructor converts a back-of-the-book index into a tab-delimited file that can be imported into a standalone indexing program such as SKY Index, CINDEX, or MACREX.
DEXter makes indexing in Word a snap. If you're tired of messing with XE codes and bookmarks, you need DEXter—the first truly professional indexing program for Microsoft Word documents.
IndexLinker creates hyperlinks from index page numbers back to the text to which they refer. If you're creating ebooks or PDFs with indexes, you need IndexLinker!
ScrIndex finds and indexes scripture citations in a Microsoft Word document.
Typesetting Tools
BookMaker automates typesetting and page layout in Microsoft Word.
InDesignConverter converts edited Word documents into InDesign tag files that can be imported into InDesign while retaining style names and character formatting such as italic and bold. Fixes bad hyphenation and other typographical problems. Converts Word index entries into InDesign index entries, allowing editors to index in Word before typesetting takes place. InDesignConverter could cut your typesetting time and expenses in half.
QuarkConverter converts edited Word documents into XPressTag files that can be imported into QuarkXPress while retaining style names and character formatting such as italic and bold. Fixes bad hyphenation and other typographical problems. Provides cross-platform character conversion from PC to Mac or Mac to PC. Converts Word index entries into QuarkXPress index entries, allowing editors to index in Word. QuarkConverter may cut your typesetting time and expenses in half.
LyXConverter converts Word Microsoft documents into LyX documents.
RazzmaTag finds Microsoft Word formatting and tags it with user-defined codes—or vice versa—in an open document, all open documents, or all documents in a folder. It's the perfect tool for tagging Word files for typesetting programs such as QuarkXPress, Ventura, or TeX—or for turning tagged files into formatted Word documents.
Utilities
Puller copies delimited items (such as parenthetical source citations or typesetting codes) from the active document, all open documents, or all documents in a folder. It pastes the items into a new document, sorts them alphabetically, and deletes duplicates, leaving you with a comprehensive list of the delimited items in your project. You can use the list to compile a bibliography, create a typesetting spec sheet, and so on, depending on the delimited items you specified.
WordCounter counts the number of words, pages, and characters in the active document, all open documents, or all documents in a folder. If you bill by the page or just need to get a handle on the size of your projects, you'll find this macro indispensable.
MultiMacro automates repetitive tasks by running a list of macros or Word commands on all open documents or all documents in a folder. The ultimate in batch processing with Microsoft Word.
Our Customers
We appreciate the support of many freelance editors and a wide variety of publishers and other organizations all over the world, including:
Abraham Lincoln Presidential Library
Academic Editorial Services
Accent Design
Accuright Medical
Acxiom Corporation
Adept Content Solutions
Agricultural Communications
Alban Institute
All Credit Media Ltd
American Bar Association
American College of Surgeons
American Geophysical Union (AGU)
AGV Communications
AirZip
Alexander Editorial Services
Alick MacFarlane
Allegro Communications
Allen Editorial Ltd
Allen, Kopet & Associates
Alliance for Children and Families
Allied Art
Allied Editorial
Alpha Science Editors
American Enterprise Institute
American Geophysical Union
American Institute of Chemical Engineers
American Library Association
American Medical Association
American Nuclear Society
Anderson Associates
Antigenics Inc
Antz Editorial
Apha
Apollo
Appelbaum
A-R Editions, Inc.
Archer Editorial Services
The Art Institute of Chicago
Articulate Eye Design
Arzooman Editorial
Ascensius Press
Auburn University
August House Publishers, Inc.
The Australian National University
Avalon Publishing Group, Inc.
AxisDelphi
Baker Publishing Group
Bar Association of San Francisco
(Volunteer Legal Services Program)
Baron Editorial Services
BCAS
Beacon Press/UUA
Becker Editorial Services
Before the Book
Bergez & Woodward
Berliner, Inc.
Berryville Graphics, Inc.
Better Documentation
Beyond Paper Editing
Bibliogenesis
Blanchard Editorial Services
Bluefish Bay Editing & Publishing Svcs
BN Typographics West
BookComp, Inc.
Bookcraft Ltd
BookHouse Communications
Booklight Inc.
BookMatters
Books International
Boydell & Brewer Ltd
Bramble Company
Brimstone Media Ltd
Brookes Publishing
BS & MH, Ltd.
Burton Group
Butterwick Edits
Byte & Type Limited
Bytheway Publishing Services
BYU Institute
Cadman Editing Services
Calico Publishing Association
Canadian Journal of Development Studies
Canadian Psychiatric Association
Cancer Research Institute
Carlisle Publishing Services
Carter Publishing Studio
Catholic Relief Services
The Catholic University of America Press
Center for Great Plains Studies
Center for Hellenic Studies at Harvard
Central Banking Publications
Centro de Estudios CCC
Charles River Labs
Chicago Review Press
Christian Schools International
Chrysalis Communications
The Church of Jesus Christ of Latter-day Saints
Church of the Great God
CLARITY Document Design
Cleo Communications
Clive Tolley Editorial Services
Cloudstreet Communications, Inc.
CMS Hasche Sigle
Codex Editorial Services
Cole Freelance Indexing
College of New Caledonia
Columbia College Chicago
Columbus City Schools
completeEDITion
Compset, Inc.
Command Financial
Conover Literary Agency
Corporate Legal Times LLC
Coteau Books
Cottage Creations
The Countryman Press
Cranhill Editorial
Critical Asian Studies
Crown Invitations
CSIRO Land and Water
Cybereditions Corp
D&D Editorial
Datawyse bv
Development Alternatives, Inc. (DAI)
DAO Editorial Services
dataformat.com
Datawyse bv
DEL Editorial Services
Delmarva Foundation
Dennis & Sackett Design, Inc.
Department of Environment, Perth, Australia
Department of Primary Industries
Derksen Printers Ltd.
Deseret Book Company
Design & Illustration
DeVore Editorial Services
Diligent Editorial and Book Production Service
DIPE
DiscipleGuide Church Resources
DMS Typesetting
DocuMania
Documation LLC
Document Data Services
Dog Ear Publishing
Dolby Laboratories
Dolman Scott
Dorsch Editorial
Dovetail Content Solutions
DPC, Inc.
Draigen Inksetters
DTP-Studio DENZL
Duke University Press
Duke University History Department
Dundurn
Dymond Editorial
Earthjustice
EASL - Journal of Hepatology
Editorial Enterprises
Editorial Services
Editorial Solutions
The Editor's Desk
The Editor's Mark
EditServe
Editus
Eichinger Communications
Elgin Community College
ELS Bogen Editorial Services
ELT Press
Emdash Publishing Services
Erasmus University Rotterdam
Ericom Software
Erin Johnson Design
EWIndexing
An Executive Assistant
Executive Publishing Services
Exeplaria, LLC
Extended Studies
F.A. Davis Publishing Company
Fab 4
Fakenham Photosetting Ltd
Final Touch Proofreading & Editing
Finance and Commerce
The Finer Points
First Glance Indexing
Firestone Specialty Products
Florida State University
Forbes Mill Press
Ford Editorial Services
Forewords
Forte Canberra Consulting
Found-Hand
Foundation for Ancient Research and Mormon Studies
Frances Bowles Editing & Indexing
Francis Tuttle Technology Center
Freelance Editorial Services
Freeman Copyediting
Fuller Law, LLC
Genstar Consulting Group Inc.
Geoff Green

Georg Thieme Publishers
Georgetown University Press
Getty Research Institute
GGS Information Services
Glynn Schools
Goldfarb Gale Family Trust
Good Written English GWE AB
Gopa & Ted2, Inc
Goucher College
Grady Editorial Services, Inc.
Graphic Press Ltd
Great Lakes Editorial Services
Greenwood Publishing Group, Inc.
Gresham Computing
Grid Typographic Services, Inc.
Gryphon House, Inc.
Guttmacher Institute
Halliburton
The Happy Apostrophe
Hardin-Simmons University
HarperCollins Publishers Ltd
Harvard Education Publishing Group
Harvard University Divinity School
Harvest House Publishers
Haymarket Books
Health Affairs
Health magazine
Health Matters, Inc.
Health Technology Analysts
Helen Birkbeck Language & Editorial Services
Helius
High Text Graphics, Inc.
Hilary Powers - Developmental editing and copyediting
Historical Research Associates, Inc.
HMMoore Editorial
The Home Office
Hot Type
Human Kinetics
Humanities, Curtin University
IBT Global
IM Publications
Image Process Design
Impress
Independent Institute
Indexing Partners
Indiana University Press
InfoDesign Services
InfoMarex
INSTAP Academic Press
Institute for Research on Poverty
InterVarsity Press
Intuit
I.P.S. Services, Inc.
iPublish.com
ISI Books
JadedTraveller LLC
JAPES, Netherlands
J.K. Eckert & Co., Inc.
JM Editorial
J. Paul Getty Trust
J.R. Editorial Services
John Hall Proofreading Services
Johns Hopkins University Press
JuneWarren Publishing
Juritas, Inc.
JVP Editing
K&L Gates
Kent State University Press
Kevron Translations
Keystroke Typesetting and Design
Kimberly Creative Services
Kinetic Publishing Services, LLC
Kirklands Solicitors
KLO Publishing Service, LLC
Koechel Peterson & Associates
KOK Edit: Katharine O'Moore-Klopf, ELS
Kolker Associates
kommunal-rapport.no
Kroeger Enterprises
Lachina Publishing Services
Landmark Hospitals
LanguageUSA, Inc.
Lasotell Pty Ltd
Law Offices of Gregg H. Grossman P.C.
Lawrence & Wishart
Legal IT
Leverage:communications
Lippincott Williams & Wilkins
The Little Red Pen
Living Streams
Liz Paton Editorial Services
Logorythm
Lone Crow
Louisiana State University Press
Lucy Seton-Watson Editing
Lyceum Editing
Maceentosh
Mach 3 Solutions Ltd
MacGuru Limited
Mallon Publishing Services
Management Systems International, Inc.
Mansbridge Editing & Transcription
Manza Editorial
Maple-Lipa Translations, Slovenia
Mary Byers
Mary Christian
Marzano Research Laboratory
Materials Research Society
Matson Communications
Maximedia
Maxmetrics GmbH
Maybin Healthcare Communications
M. E. Sharpe, Inc.
Mead & Hunt
Meadow Creek Enterprises, LLC
MediHerb Pty Ltd
MediMedia
Meimar, Inc.
Mercier Press
Metamorph
Michigan State University Press
Micro Focus
microtecniqs
MidKnight Braille
Midnight Oil Proofreaders
Mike Loftus
MillerCox Design, Inc.
Millis Indexing Services
Minnesota Historical Society Press
Michigan State University Press
Mind Matrix Publishing
MIT Press
Mizpah Publishing Services
MMS Fluid Filtration
Modern Language Association
Modern Language Quarterly
Molly Heron Design
Montana Historical Society Press
Multnomah Publishers Inc.
My Two Cents Editing
Narrative Advantage
National Aboriginal Health Organization
National Ground Water Association
National Institute for Trial Advocacy
Naval War College
NEEDSer
Net-Translators
New Mexico Historical Review
New York Botanical Garden Press
New York University Press
Nimble Books LLC
NIH/NIDA/DBNBR
NMN Enterprises Ltd.
NOAA Coastal Services Center
Nolte Associates, Inc.
Nomad Editorial Services
North Market Street Graphics
Northwestern University Press
NRC Research Press
The Oak Studio Limited
Oceana Publications, Inc.
Ohio State School for the Blind
Ohio State University Press
Ohio University Press
Omega Clay Design
OPA Publishing
Original Writing Ltd.
Oriole Publications
Osprey Publishing
Owl and Pen Editing
Oxford University Press
Ozark Christian College
Pagination
Palimpsest Press
Papa Murphy's Int'l
Paranoia Publishing, LLP
Parsons Brinckerhoff
Partners Rx Management, LLC
Passaic Valley Sewerage Commission
PATH
Pathology Consulting Services
Patrick B. Inman, Academic Editor
Paulist Press
PB Facilities, Inc.
Pearson Education NZ
Pegasus Type, Inc.
PEN American Center
Pennine Printing Services
Perseus Books
Peter Basso Associates, Inc.
Peter Lang Publishing
Pearce Properties Pvt Ltd
PHW Editorial
Pike & Fischer
Pineapple Press, Inc.
Plateau Press
Pluma Language Services
PocketPCpress
Poslfit Editorial
Preseps, Ltd.

Pretext
Princeton Editorial Associates Inc.
Procter & Gamble
Professional Editing
Project HOPE
PS Editorial Services
Publication Services Inc,
Purdue University
Quad Right Editorial
Quinlan Creative
Quintrex Data Systems
Rachel Lyon Publishing Services
Rainbow Associates
Random House
Random House of Canada Limited
RDH Building Sciences Inc.
Reaktion Books Ltd
Red Barn Publishing
Reformation Heritage Books
Reinhardt Originals
Reitt Editing Services
Rich Metter Graphics Studio
Richard Powell Editorial Services
Right Line Editing & Design
Rimmer Indexing Service
Riverside Indexes, Inc.
Roney Editorial Services
Rowman & Littlefield Publishing Group
The RVSM Company
Rutgers University Press
Ruthless Editing
Sage Publications
Sahale Services
Sandhurst Editorial Consultants
ScholarOne
Scientific Editorial Services
Scott Citron Design
Sea Fish Industry Authority
Serendipity Associates
Shambhala Publications
Shepard Publications
Sherlock Editing
Shoemaker & Hoard
Silverchair
Simon and Schuster
Sixteenth Century Journal
Slavic Review, University of Illinois
SmartWorkEditing
SMK Editorial Services
Society of Obstetricians and Gynaecologists of Canada (SOGC)
Solution Tree Press
Sophia Institute
Sopris West
Sound Transit
Southern Illinois University Press
Spaghetti Design
Specialist Publishing Services LTD
Springer-Verlag New York, Inc.
Staple
State of Montana/State Procurement Bureau
Steve Jackson Games
Still Mountain Graphics
Stone Bridge Press
The Stone Cottage
Strongwell
Studies in English Literature, Rice University
Sunrise Data, Inc.
Supreme Court of Papua New Guinea
Sutton Publishing
Sybex
Symantec
SynchroComm Inc.
Synta Pharmaceuticals
Syracuse
Talent International Development Ltd
Tate Publishing & Enterprises
Taylor & Associates Architects
Tax News
Texas Christian University Press
Teachers College Press
Tel Aviv University
Temple University Press
TESOL
Tessy Plastics
Texas Tech University Press
Thinking Publications
Timely Publication Services
Times Supermarket
Trivium Publishing LLC
Truman State University
Turnaround
21st Century Christian, Inc.
TwoFoot Words
202design
United Methodist Publishing House
United Nations
United States Naval Institute
University of Akron Press
University of Alabama Press
University of Alberta Press
University of Arizona Press G&A
University of Arizona Main Library
University of Arkansas Press
University of British Columbia Press
University of California
University of Chicago Press
University of Georgia Press
University of Illinois Press
University of Maastricht
University of Maine
University of Michigan Press
University of Missouri Press
University of Nebraska Press
University of Nevada Press
University of New Mexico Press
University of New South Wales Press
University of North Carolina Press
University of Notre Dame
University of Oklahoma Press
University of Otago Department of English
University of Pittsburgh Press
University of Pretoria
University of Tennessee Press
University of Texas, Applied Research
University of Texas Press
University of Toronto Press
University of Utah Press
University of Victoria
University of Virginia Press
University of Wisconsin Press
University Press of Kansas
University Press of Kentucky
U.S. Census Bureau
U.S. Conference of Catholic Bishops
U.S. Department of State
U.S. Naval Institute
Vanderbilt University Press
Vectra Media
VCU Massey Cancer Center
VES Andover Ltd
Victorian Secrets Limited
Village Typographers, Inc.
Virtual Images Ink
Washington State University Press
Waverley Typesetters
WEA Insurance Corporation
Wearset
Weaver Indexing Service
Webster & Janes Ltd
The Well-Chosen Word
Wells Fargo
Wendy Monaghan Editing Services
West Editorial Services
Westchester Book Group
West Virginia University Press
White Clay Editorial
White Dragon Enterprise
Whitman Publishing
Wilcox Editing Services
Wise-Gillap Editorials
Wisconsin Historical Society Press
Wisdom Publications
Word Cat Editorial Services
WordMaven Editorial Services
WordProse, Inc.
Wordsmith Publication Services Ltd.
Wordsmithing Plus
Words by Haught
Words That Work!
WordsWorth Communications
Wordsworth Publishing Services
WordTech Communications
WordWorks
Wordwright
World Literature Today
World Trade Institute
Wright Information
Write On! Editorial Services
The Write Word, Inc.
WriteWorks, Inc.
Writing at Work
Writing Wizard Editing and Proofreading
W. W. Norton and Company
Yale University Press
YHT Ltd
YWAM Publishing
ZimmServices
What People Are Saying (Unsolicited Comments)

"I am well acquainted with Mr. Lyon's Editorium Products. I have purchased most of them over the years, and I cannot imagine using Word without these add-ins. If you use Word, you owe it to yourself to check out Editorium.com. The software is very reasonably priced, and well worth every penny. —Father Wayne Paul, Mdiv."

"We've used your invaluable macros on hundreds of books. If I didn't bless you every time I cleaned a file, or merged files, or stripped notes, I should have. Thank you, thank you, for all you're doing for editors and authors! —Ann R., St. Paul

"Thank you for this wonderful product that you've created. It has made my work life a much, much happier place. —Vanessa D."

"I have used FileCleaner, NoteStripper, ListFixer, and MegaReplacer for years and LOVE them. I couldn't do my editing work without them. Thank you!" —Terese P., Canaan, New York.

"Your book is a true gold mine and, as a writer, I know what it means." —Dominique M.

"Thank you, thank you, thank you! Your tools are simply INDISPENSABLE!" —Jennifer B.

"I used NoteStripper a number of times. . . . Good GOLLY it was a lifesaver! So was ListFixer!" —Laura P., Raleigh, North Carolina

"I'm delighted by the way you're creating tools and instructions to make publishing more efficient." —Karen C., Great Barrington, Massachusets.

"Useful? Far, far more than that. Essential. Sanity-maintaining. Fundamental. Something along those lines. Thanks again!" —Peter L., Arlington, Virginia.

"I'm crazy about Editor's Toolkit Plus! Greatest thing since Velveeta. I recommend it every chance I get." —Craig T., Annapolis, Maryland.

"I was prepared to go to great lengths to get Editor's ToolKit Plus going for this next project, and I am delighted that I will have it on my primary computer! (By the way, I am not always this enthusiastic about so-called editorial timesavers—one press that I work for has a complex set of custom macros put together by an outside vendor that I refuse to use—I'll still work for them, but only on pencil edits. Your stuff is elegant: it does what it says it will do, well.)" —Deborah R.

"Thank you for MultiMacro! What a great product! Just now wrote some macros and ran them successfully against a folder's worth of manuscripts. I could cry I'm so grateful. You've made my day." —Melissa B., Chester, New York

"These are the very best add-ons I have ever bought—I use them all the time, and love them! Thank you so much!" —Laura L., Mesa, Arizona

"I have been using FileCleaner for the past few months, and it is a fabulous, indispensable program. I really can't imagine working without it." —Elizabeth C., North York, Ontario

"I'm amazed at what you have put together and make available to others! What a wonderful resource!" —Terry Y., Belleville, Illinois

"I certainly like your Editor's Toolkit Plus. It is great stuff and fully worth the price." —Richard O., Geneva, Switzerland

"I just used NoteStripper for real for the first time and it worked like a charm. . . . NoteStripper is the answer to my prayers. Thank you!" —Barbara S., Ithaca, New York

"I hope you're swamped with incoming money for FileCleaner—I have been using it non-stop since I got it!" —Wayne T., Slovenia

"People ask how I can underbid my competition by so much. I just smile and tell them I have some special programs to help me." —Patricia P., Salt Lake City, Utah

"Thanks for NoteStripper; what an amazing program. . . . I took most of yesterday to do 'The Wars of The Jews' by Flavius Josephus. It had text-only footnotes at the end of each chapter. . . . After Notestripper made the footnotes . . . Word obligingly renumbered them all, etc. I ended up with hundreds of footnotes in a very large book—all perfect." —Doug C., Edina, Minnesota

"With a small amount of effort in creating the macros, I was able to complete this sophisticated project [with MultiMacro] on almost 100 files in a small amount of time. Thanks again!" —Joe Z., Atlantic Highlands, New Jersey

"After reading a post about your programs on the Editorial Freelancer Association's list serv, I downloaded an evaluation copy of Editor's Toolkit Plus, and ran a few tests with it on some files I'm getting ready to edit. And all I have to say is WOW! I think I'm in love! (With the program, that is =) What a timesaver; this is awesome! You can bet I'll register my copy when my 45 days are up. Thanks for developing a program that allows editors to concentrate on our great love—THE WORDS—without getting all hung up on all that other junk!" —René S., Golden, Colorado

Doug Clapp, who makes wonderful books for Microsoft Reader at PocketPCpress, posted the following unsolicited testimonial on his Web site. We blush to repeat it:

We now interrupt this boilerplate stuff to praise Jack Lyon [proprietor of the Editorium].
If Jack didn't exist, many of the books on this site wouldn't exist. Oh, they might exist in time, but their creation would have been much much harder. Maybe even "too hard"; I'm not sure. It's like this. Turning text into a Microsoft Reader eBook usually involves lots of formatting, editing, munging and messing with text and punctuation. It's often a sweaty three-way bout between me, the text and Microsoft Word.
I usually win the match (not always, but usually) thanks in large part to tools that Jack Lyon makes. Jack is quite simply the Microsoft Word Jedi Master. Obi-Jack.
Jack creates and sells (very reasonably!) collections of macros that automate tasks in Word that would be hard to do "by hand"—and in some cases, just flat out wouldn't be possible to do. Amazing things. Incredibly useful. Priced right. And really really fast.
His tools can be found on his quite civilized website: editorium.com. If you use Word to do your job, like me, and have wished that Word "could only do this or only do that" . . . check it out. And you can also sign up for a free weekly newsletter of tips and tricks for Microsoft Word. Betchallearnalot. Great stuff.
Thanks, Jack!
Copyright © 2018 by The Editorium, LLC. All rights reserved. Contact us by email.